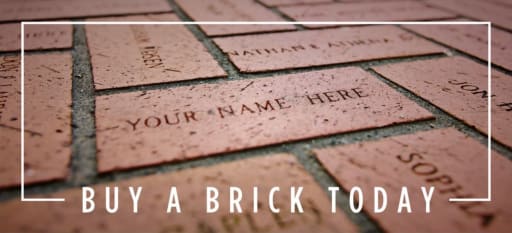 GTIP BRICK DONATION
In an effort to raise funds for our ongoing productions, we are initiating a brick drive. When you donate a tax deductible brick to Gladstone Theatre in the Park, you get to customize it! These bricks will be placed in the grassy area in front of the stage for all to see. And your donation will help fund current and future productions. Join in the brick campaign and your support will be visible for all to see for years to come!
The bricks come in three sizes:
4×8 for a donation of $100
8×8 for a donation of $200
12×12 for a donation of $500
(businesses are limited to the 12×12 brick)
You may choose a free graphic from the available artwork shown below or submit your own design for an additional $6 (pending approval). OR you may choose to have no picture and just have all words on your brick.
Below is a sample of an actual brick
and two examples of what could go on a GTIP brick,
but use your imagination.
Available Artwork
Click on the button below to select artwork and text options and begin designing your customized brick! Then deliver or send in your donation and you will be included in the "walk of fame"!
Please call 816-423-4088 if you wish to pay by credit card.
If you would rather print and send a form, click on this link: Brick Flyer